We are back! I don't know how to express in this letter the mix of emotions I am feeling right now as I write these lines. It's a bit confusing as I am moved, excited, happy, and at the same time super ashamed. Ashamed because, let's say it clearly: I abandoned my blog during my pregnancy (even if I stayed active on social media). In my last blog posts, I was promising to show you my pregnancy looks. However soon after sharing one OOTD or two, I started feeling extremely tired and not at ease in my body. At that same time I was co-supervising renovations that were taking place in our new home. I think I really underestimated all that I had on my plate at that moment.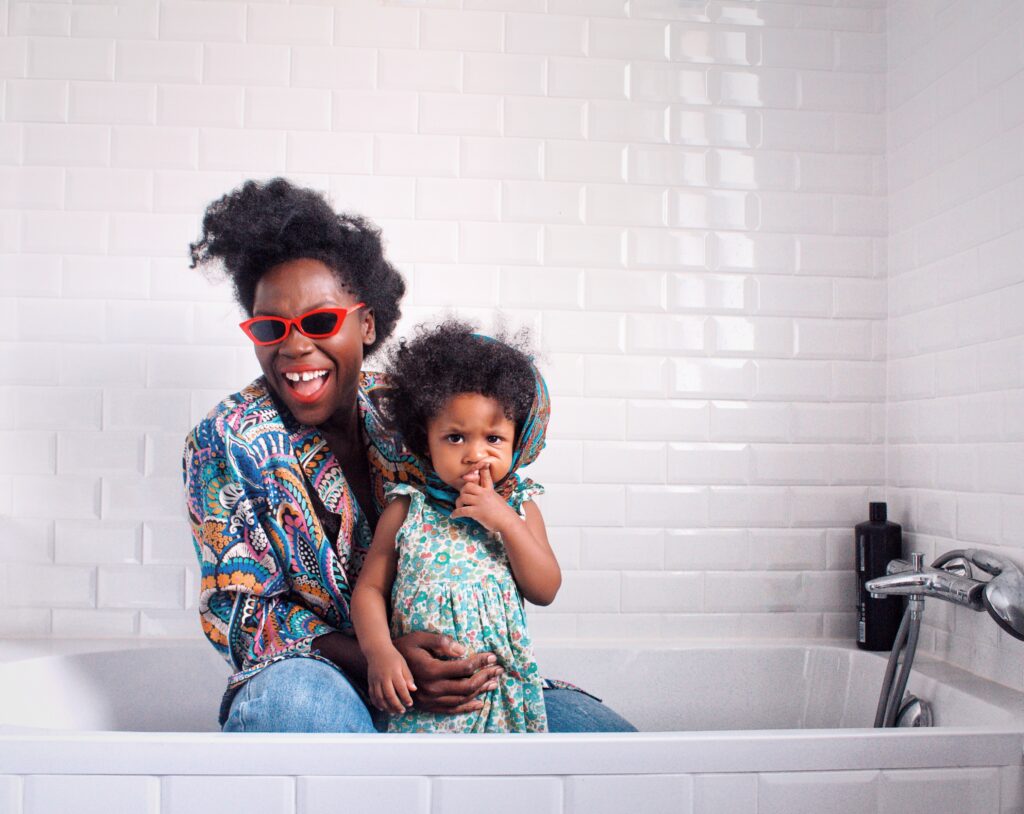 So yes. Here I am and as you can see I am not alone. Jade was born in February 2019 and she is a very interesting little girl. I find time to sew for her as well (we always find time for things/people that are dear to us). For 2 years now my creative interests have evolved: I'm very interested in home staging, I've started creative baking, and I source for second hand clothing and furniture. I have been quite concerned lately about the impact of massive consumption on our environment, on its people, and on a lower scale: consequences on our personal finances. I lately started sharing some ideas on this topic on Instagram, and will now be able to share here as well. Also in other news: I am launching in a few days, an online creative brand of textile applications (labels) with positive messages and stylish vibes, designed specially for makers. I absolutely wanted to share this news with you so that you don't miss anything and are able to take part in this new adventure as well. Whatever the case I am super excited to reconnect with you here. And I promise to never go missing again! ❤️
PS: Please don't hesitate to update me as well on what's going on at you end. I will be super happy to read your news.