RUFFLED COLLAR LIBERTY BLOUSE
Now here is the 2/3 project of my Liberty London fabric stash I hunted on Minerva. This blouse is I think the pattern I have sewn the most, over and over again (children are always changing sizes, so this is just the sewing beginning right?!). Its from the book « Intemporels pour bébés » Tome 2 (Blouse à col volant) from Citronille. I have been sewing this blouse for jade since her 6 months. These are blouses she wears the entire year; in winter I will tuck it under a cardigan. The gathered collar still makes the blouse beautiful to wear under a cardigan.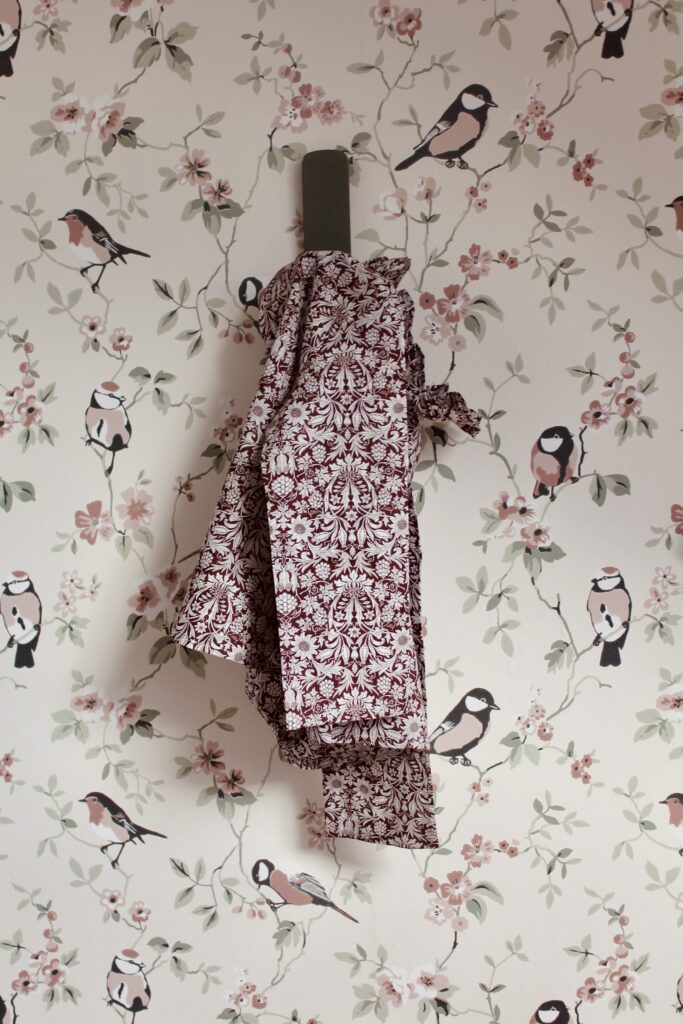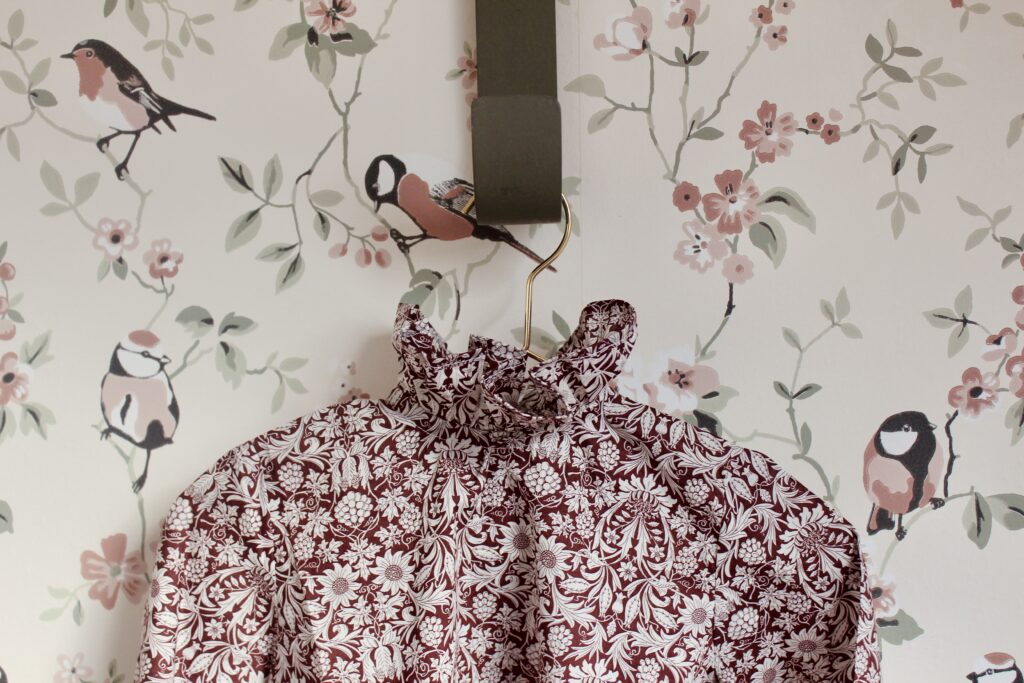 For this project since the beginning I wanted a two tone liberty, with not more than 2 colors, not too girly nor baby-ish , but something more romantic and adult like. I searched through all the wonderful Liberty fabrics at Minerva to find the perfect match for my vision of this blouse. And we've got it here in color Mahogany. It pairs really well with a deep anis, dark red, burnt orange, burgundy, any autumnal colors, but not only.